Silva Brand Launches New Website for Cornerstone
Jun 07, 2021 | by Team Silva
One of America's Largest Mixed-Use Communities
We kick off Spring 2021 with the launch of Cornerstone, a new brand for a $750 million, 641-acre mixed-use development in suburban Chicago. Working with the development team as well as economic and political leadership, we created a new mixed-media website and national PR campaign that helped to attract the 5th largest logistics center in the world to the site.
"We worked directly with Silva Brand to develop a new website that is certain to drive interest in the new 640-acre Cornerstone Development," said Kevin Considine, President & CEO of Lake County Partners, "Crafting compelling stories that showcase incentives, workforce, and lifestyle is an art, and Silva Brand painted a powerful picture of one of Lake County's largest and most exciting developments. The first tenant at Cornerstone—medical supply company, Medline Industries, Inc.—chose Cornerstone over major parks in Indiana and Wisconsin because of the quality of our labor force, our lower taxes, and our transportation infrastructure. As I see it, the planning that has gone into this project will pay huge dividends to Lake County, especially Grayslake, Mundelein, Libertyville, and the Round Lake communities," Considine said. "It will create 9,000 high-quality jobs close to where people live, and it will do so with minimal impact. Traffic impact outside of the actual development will be mitigated, thanks to Cornerstone's self-contained nature and its proximity to existing population centers and planned road improvements."
An Innovation Corridor
"This development in central Lake County will be one of the largest master-planned projects in the United States," said Michael Alter, President of Alter, the national developer behind Cornerstone. "The area has become a hub for biotech, pharmaceutical, and packaged goods industries. The development will leverage the growth of Northern Cook and Lake Counties to be a powerful revenue generator for local and county government and schools throughout the life of the development. Cornerstone will enhance the quality of life, protect the environment, and mitigate road congestion in central Lake County."
The mixed-use development will include approximately 3,000,000 SF of light industrial, research-and-development, and office space. Cornerstone will be built over 12 years in multiple phases in cooperation with the Village of Grayslake, including utility extensions and road enhancements. The initial phase will be a 310-acre parcel north of Peterson Road, which will be developed over the next five years.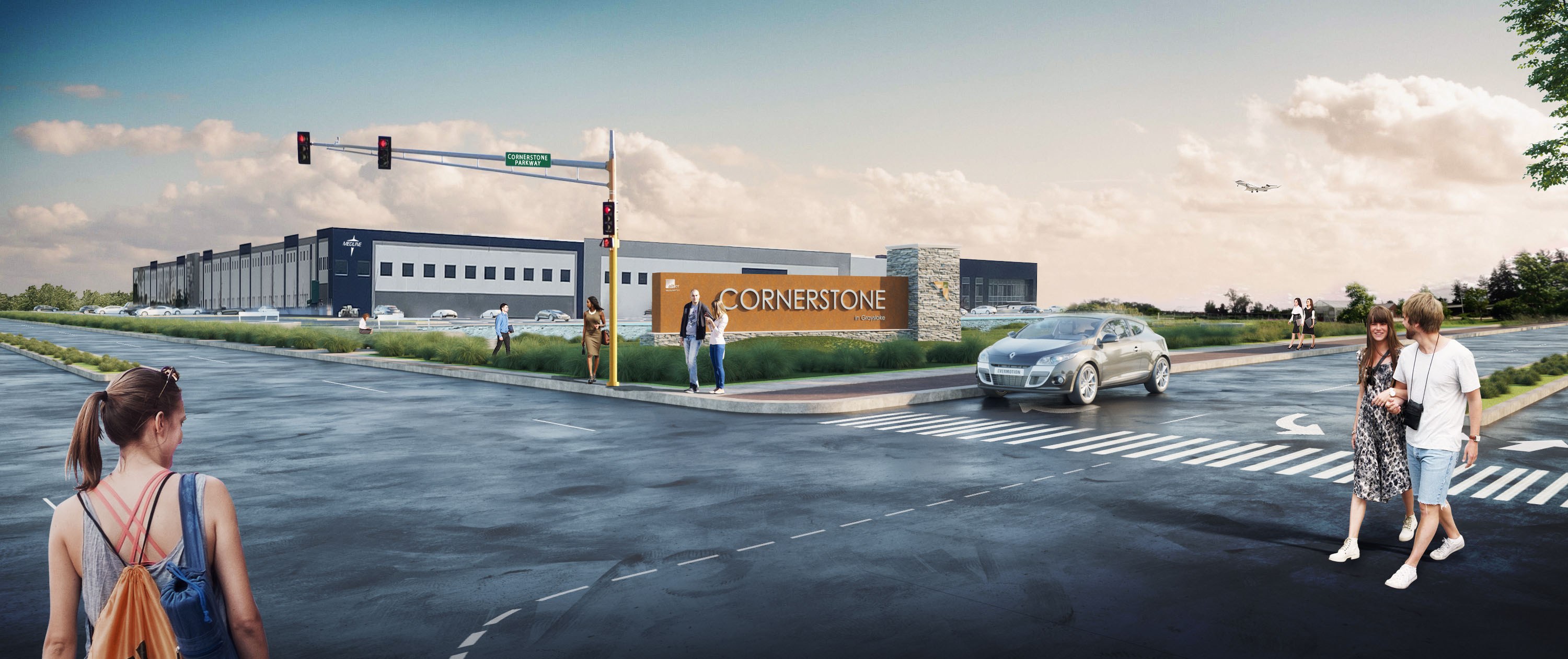 "Cornerstone will allow for opportunities that add significant benefits to the local economy such as jobs and growth in the local property tax base for schools and other taxing districts," said Grayslake Mayor Rhett Taylor.