CSI Unveils its National Brand
Jan 10, 2022 | by Team Silva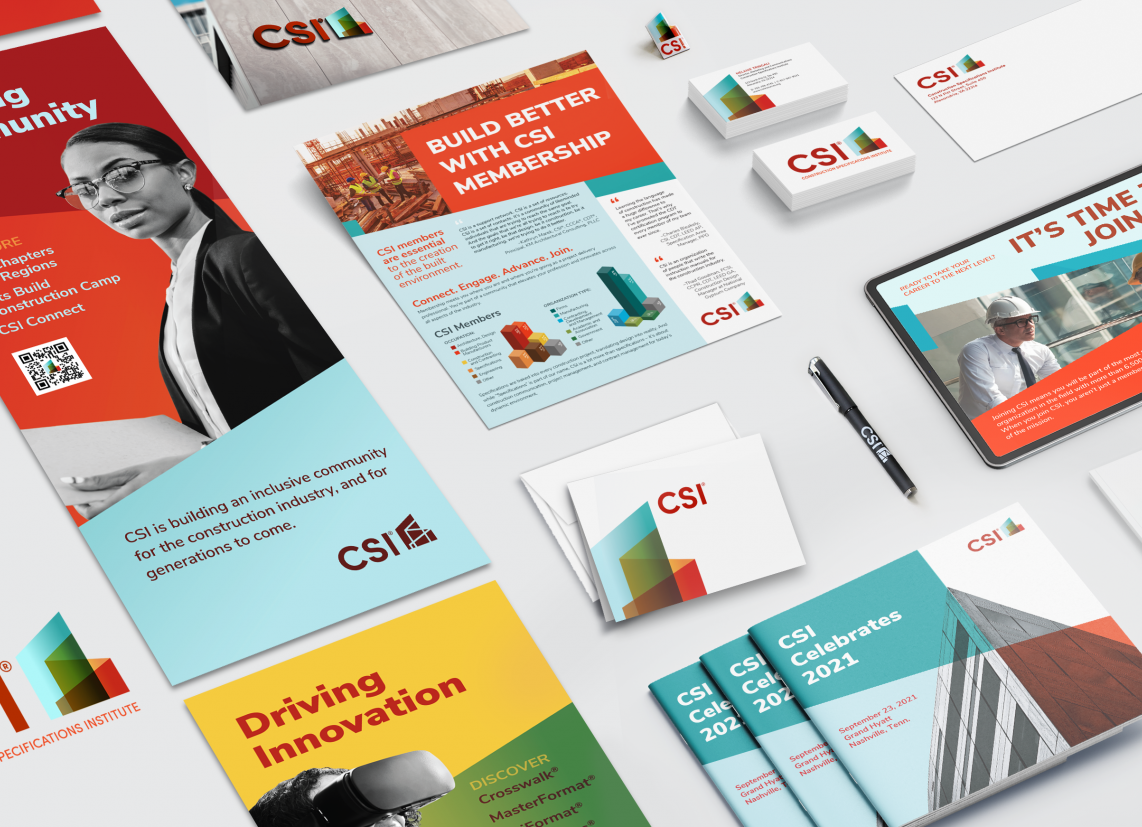 How do you rebrand an organization that got its start 73 years ago? The answer is very carefully. Since 1948, CSI has been the association that creates and maintains the standards that guide America's construction industry. Silva Brand was entrusted with rebranding this important organization, including reimagining its logo and overall visual platform.

At the CSI National Conference in September, the new logo made its debut in a keynote address by CSI Board Chair Marvin Kemp, FCSI, CDT, and CEO Mark Dorsey, FASAE, CAE. As they put it: "Our new, abstract mark represents the process of construction itself, how building block leads to building block and discovery leads to discovery. CSI's new graphic identity dramatically underscores our members–your work, and the ways in which you are changing the world for the better. "
Our work, which took place over two years, was equal parts strategy, research, design, copywriting, and change management. We had the enormous benefit of working with an executive team that was truly exceptional – visionary and ambitious about where they wanted to take the organization. Rather than only focus on the technical specifications that govern the way buildings are built, they see an organization that is the epicenter for the talent and technology that are revolutionizing the built environment. These aspirations became the bedrock of our work: from interviewing close to 100 members in order to inform the new direction; to identifying the specific functions that people expect from the organization; to exploring a new visual landscape for the brand; to all the new messaging which gives voice to the vision.

But our work is just beginning. Brands are living things and the new look will be expressed across touchpoints over the long term – whether through physical, digital, or experiential collateral. The success of CSI's new brand will be a day-to-day function, making sure that every interaction, every thought leadership piece, every communication supports the organization's commitment to elevating the profession, building a community of belonging, and being a center for innovation.